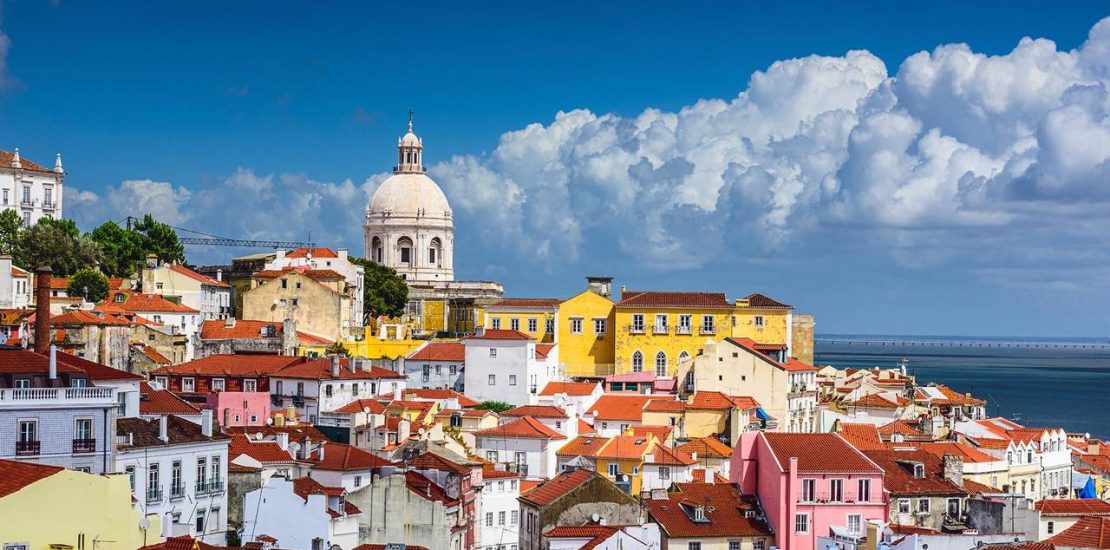 Portugal is a southern European country on the Iberian Peninsula, bordering Spain. Its location on the Atlantic Ocean has influenced many aspects of its culture: salt cod and grilled sardines are national dishes, the Algarve's beaches are a major destination and much of the nation's architecture dates to the 1500s–1800s, when Portugal had a powerful maritime empire. Portugal is the member of the European Union, the Schengen area and is one of Europe's oldest countries, which boasts a rich historical and architectural heritage. Mahandru Associates will help you to obtain a Portugal citizenship by investment from Dubai.
It has to be mentioned that the program has proven a success. This program is fast track tool for the investors to get the fully valid residency in Portugal. The program is very open and welcoming to people from all over the world without any limitation to the nationality, religion or culture. The only requirement is that the investor has to be more than 18 years old and must not have a criminal record with a sentence more than 1 year.
Portugal boasts a rich and diverse culture, Mediterranean climate, fantastic ethnic heritage, food and climate with social stability and security. Portugal offers ideal living conditions for families, conducting business, travelling and tourism. Investors find many opportunities in Portugal's secure and fast-developing market, including the following:
Residence visa waiver for entering Portugal.
Live and work in Portugal.
Visa-free travel within the Schengen member states.
Permanent residency or citizenship of Portugal after five years as a temporary resident.
Inclusion of family members, such as spouses, dependent children and dependent parents.
| | |
| --- | --- |
| Capital: | Lisbon |
| Time Zone: | GMT (UTC) |
| Location: | Southwestern Europe, bordering the North Atlantic Ocean, west of Spain. |
| Total Area: | 92,090 sq. km. |
| Language: | Portuguese (official), Mirandese (official, but locally used) |
| Religion: | Roman Catholic (Majority) |
| Currency: | Euro |
There are several ways to obtain residence permit in Portugal (the investment has to be maintained at least 5 years):
The investor has to buy a real property worth 500,000 Euro or more or buy a real property more than 30 years old in refurbishing area, worth 350,000 Euro or more.
The investor has to make a capital investment worth 350,000 Euro in research activity or make a capital investment worth 250,000 Euro in reconstruction or refurbishment of national heritage projects or investor make an investment worth 500,000 Euro in Investment fund or venture capital.
Create minimum 10 jobs.
As a dual citizen, you are allowed to carry passports from both countries. Having a citizen's passport eliminates the need for long-stay visas and questioning about the purpose of your trip. It also guarantees right of entry to both countries, which can be especially important if you have family to visit, are a student or do business in either country.
Another benefit of dual citizenship is the ability to own property in either country. Some countries restrict land ownership to citizens only, and as a legal citizen of two countries, you would be able to purchase property in either—or both—countries. If you travel frequently between the two countries, this might be especially useful since property ownership might offer a more economical way to live in two places.
Reasons to choose Portugal
Opportunity to live, study and work in EU member state
Amazing culture and history
Business friendly atmosphere
Full family residency
Visa free travel in EU and Schengen Area
Opportunity to apply for permanent residence permit after 5 years
Opportunity to apply for Portuguese citizenship after 6 years
Full access to healthcare and education
No mandatory requirement to reside in the country
Very low minimum stay requirements (7 days for the first year and 14 days for the next following two years)
Can ask for the non-habitual resident status, in order to enjoy low taxes for 10 years.
Legal Basis
Order number 11820-A/2012 & Order n. 1661-A/2013 Act n. 29/2012 of August 9, amending Act n. 23/2007 of July 4, lays down the regulations for non-EU Citizens to receive a temporary EU Residence Permit for up to 5 years in for the conduct of investment activities in the country.
This amendment allows for shortened residency requirements of 7 days per year for 5 years at the end of which the applicant and family can apply for Citizenship.
PORTUGAL GOLDEN VISA QUALIFICATION
Portugal's Golden Resident Permit Program is offered in accordance with the Ministry of Foreign Affairs through the Department of Consular Affairs and the Portuguese Trade and Investment Agency (AICEP).Aimed at attracting foreign direct investments to the country, Portugal Golden Visa Qualifications are as below;

Legal Proof for Foreign Direct Investment (FDI).
Clean criminal record.
The main applicant's property is not frozen within the boundaries of the EU.
Payment of full application and processing fees.
Entry to Portugal on a valid Schengen visa.
The Golden Residence Permit is valid for a period of one year after issue and renewable for two subsequent periods of two years.
The GRP program requires at least four trips to Portugal during the five-year period: twice at the initial application (to choose the qualifying investment and start the legal process, and then to provide the biometric data), and at each renewal (year one and year three).
Family reunification is possible at any stage of the GRP program.
PORTUGAL GOLDEN VISA REQUIREMENTS
Portuguese Golden Visa programme is designed to attract foreign investment into Portugal. The Portuguese Golden Visa programme speeds up the process for foreign investors from non-EU/EFTA countries to obtain a Portuguese residence permit and claim Portuguese citizenship by investment.

The Government grants Portuguese nationality, by naturalization, to foreigners who satisfy each of the following requirements:

Be of age or emancipated under Portuguese Law;
Have resided lawfully in Portuguese territory for a minimum of six years;
Have sufficient knowledge of the Portuguese language;
Have not been convicted of a crime punishable under Portuguese Law with imprisonment up to a maximum equal to three years or more.

In 2012, the Portuguese government implemented its Golden Visa investment-based immigration program. Under the program, citizens of countries that are outside of the European Economic Area may Invest in the country and in return can apply for an investor residence permit and ultimately citizenship.
INVESTMENT OPTIONS
There is also the possibility of requesting the residency permit just with the signature of Promissory Contract of Purchase and Sale with a payment of a deposit of 500,000 Euro.
Joint acquisition of properties provided that each of the joint owners invest €500,000 or more (for example: 3 investors could make a joint investment of € 1.5M).
Possibility of financing above €500,000 which should be maintained for minimum of 5 years.
Total freedom to rent or lease the properties.
A real estate purchase with a minimum value of EUR 350,000 for the refurbishment of properties older than 30 years or in an area of urban regeneration, including the cost of renovations.
The threshold will be reduced by 20% should the funds be committed to a low population density area, defined as less than 100 inhabitants per km² or with a GDP per capita below 75% of the national average.
Capital transfer of a minimum of EUR 1 million into a Portuguese bank account or specifically approved investment options.
EUR 350,000 for research activities of public or private entities that are part of the national scientific and technological system.
EUR 250,000 in support of artistic production or in the recovery or maintenance of the national cultural heritage.
EUR 350,000 for the acquisition of units of investment funds or venture capital funds committed to the capitalization of companies incorporated under the Portuguese law, with a maturity of at least five years and with at least 60% of the investment portfolio in companies with a head office in the national territory.
Creation of a minimum of 10 new jobs.
EUR 350,000 for the incorporation or increase of the share capital of a company registered in Portugal, creating or maintaining a minimum of five permanent jobs, for a period of three years.
NATURALIZATION
Portuguese citizenship or naturalization can be applied by qualifying the below mentioned criterias:
Have sufficient knowledge of Portuguese language (proven with a certificate or test);
Have not been convicted of a crime punishable by a jail sentence of three years or more.
The application needs to made to the Portuguese Ministry of Justice (Instituto dos Registos e do Notoriado – IRN). Documents required to submit the Application for Portuguese Citizenship;
birth certificate (if possible)
proof of sufficient knowledge of Portuguese language
passport/travel ID
details of current residence permit
details of date and place of birth, occupation, current residence and list of countries previously resided in
criminal record certificate
proof of being legally resident in Portugal for at least six years.
PORTUGAL GOLDEN VISA APPLICATION PROCEDURE
Step 1
Application Pre-Screening
Step 2
Preparation of documents & translation to Portuguese and legalization of the documents at the Portuguese Consulate.
Step 3
Investor visit to Portugal to make the necessary investment in real estate, fixed deposit or a business development & submission of Biometrics to Immigration Office.
Step 4
Transfer of Funds to Portugal as per respective Investment option.
Step 5
Application submission for Residency
Step 6
Application Approval & Issuance of Residence Card.
Protected by the government residence and citizenship law.
Travel freedom within the Schengen area.
Eligibility to apply for citizenship after six years as a legal resident.
The possibility of investment in Fixed Deposit, Real Estate or a Business.
Dual citizenship allowed.
Excellent international and Portuguese schools and universities.
International quality health care clinics and hospitals.
High quality of life and low crime rate.
Option to obtain permanent resident status after 5 years of having made the initial investment.
Option to acquire Portuguese citizenship after 6 years of having made the initial investment.
Full legal due diligence on property.
Preparation and assistance on property acquisition, including client representation.
Receipt and holding of funds in a Lawyers client/escrow account (if required).
Property registration procedures and document services.
Comprehensive property management after purchase
Preparation and submission of initial application and required documentation
Representation before the Portuguese Authorities.
Accompanying client to the Portuguese Authorities (when required).
Full assistance with renewals.
WHY MAHANDRU ASSOCIATES
Mahandru Associates is specialized in providing an all-inclusive legal service with full support to the foreign investor covering the property acquisition and maintenance along with the application for investor residency permit