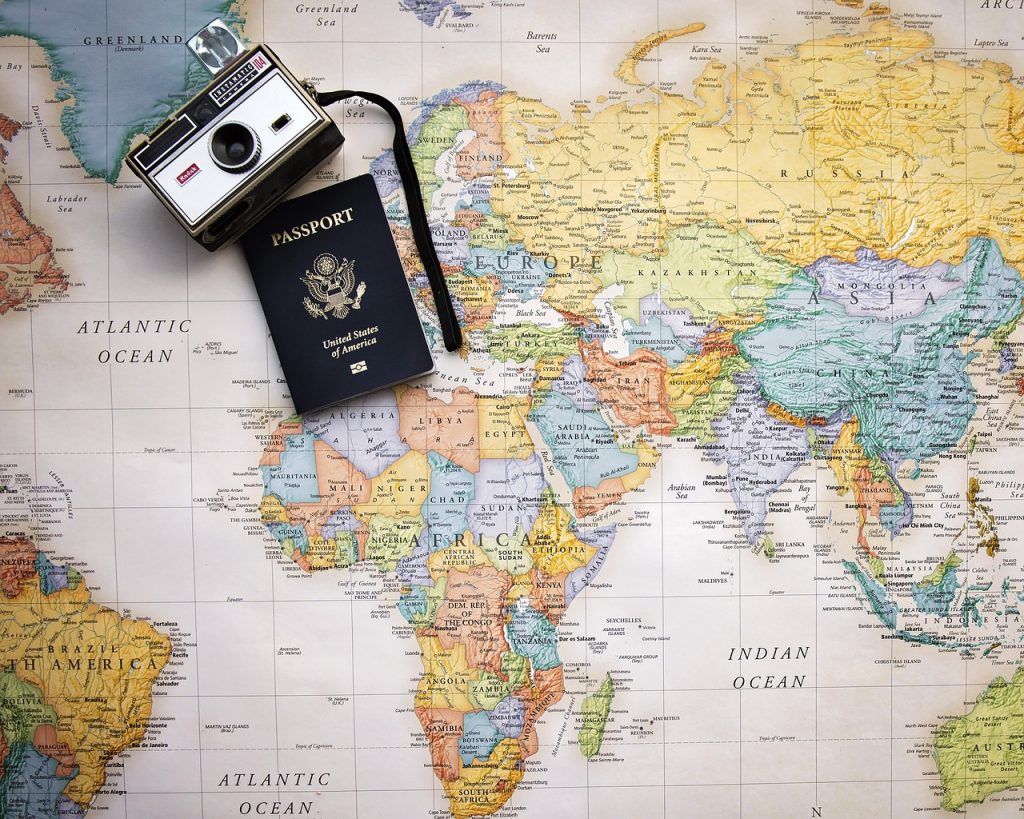 SECOND PASSPORT - DUAL CITIZENSHIP
Multiple citizenship, dual citizenship, second passport, multiple nationality, or dual nationality is a person's citizenship status, in which a person is concurrently regarded as a citizen of more than one state under the laws of those states.
A second passport is no more designed only for Ultra High Net Worth Individuals (UHNWI) to enjoy the Luxury but in today's era it is the necessity for any investor or business entrepreneur who values its freedom of mobility and international business horizons along with the socio-economic stability.
Mahandru Associates is the world-wide market leader in the procurement of second passports and dual citizenship for high net-worth individuals from the business and investment world. Each year more and more frustrated business people whose passport restricts their commercial opportunities turn to Mahandru Associates for their long-respected expertise and hands-on assistance in achieving their dream of second citizenship and economic freedom.
Start Today, Change Your Life Forever
We live in troubled times. Our world is full of restrictions; restrictions on how much we can earn, how we spend, what we can do with our money, where we can travel, where we can live and where we can work. Even more seriously, some of us face prejudice, prejudice against our religion, sexuality, even our very lives. Owning a new passport to a brand-new country that is free from such restrictions, free from prejudice, that allows you to do whatever you want with your money is a truly liberating experience, and one which is easily attainable.
For those of us that are eligible and qualified, the right to travel without severe restriction in the free world should be ours, and not denied us purely because of the politics of the land of our birth. Ownership of a second passport will open up amazing avenues to you both economically and in terms of liberty.
A Life-Changing Decision
Investing in a second citizenship program is truly a life-changing decision and it requires a lot of future planning and commitment. In today's competitive world buying a property or investing in secured bonds or retirement plans is Just not Enough. It requires lot more than that to make a calculative move to avail all ancillary benefits associates to such investment in terms of a second citizenship and passport.
Life-Changing
Future Planning
Retirement Plans
Buying Property or Investment
A Gift for Generations to Come
Second Citizenship is the best gift ever which you may offer to next generations to come and it offers you all the rights and benefits enjoyed by a citizen born in a country – including the right to live, own property, work and pass on your nationality to new born children through registration.
BENEFITS OF SECOND CITIZENSHIP
Irrevocable Residency & Citizenship
No requirements of Residency
No Visa Requirements to most of the countries
A secure and stable home for you and your family.
Access to a high quality of life, educational and health facilities.
Expanded individual and corporate tax planning options.
Mitigation of personal, business and security risks.
Greater freedom to do business and reap the rewards.
QUALIFICATION CRITERIA
No Gender & Nationality Discrimination in most of the Residency & Citizenship Programs.
Must possess a clean criminal and tax records.
Must be capable and willing to invest as low as €20,000 for Business Migrations in Europe.
Must be capable and willing to invest as low as $100,000 for Caribbean Citizenship.