Poland is an ex-soviet bloc country located in the Eastern Europe.  Officially called the Republic of Poland, it stretches from Baltic Sea in northwest to Central Europe with Germany in west, the Czech Republic and Slovakia in the south Ukraine and Belarus in the east and Lithuania in the north. Strategically located in the East-Central Europe and with a longest Schengen border connecting this country to rest of Northern and Central Europe, Poland as an EU member is a key location through which EU trade routes pass.
Poland's high-income economy is the sixth largest in the European Union and historically one of the fastest growing. After economic liberalization in the 1990s, the country's gross domestic product (GDP) expanded at roughly 3% each year. It offers investors a diversified economy, a skilled workforce and fair corporate taxation.
The latest issue of The Economist, in fact, asserts that Poland has had its best 25 years in half a millennium, citing its relatively quick market – oriented recovery, decrease in public spending and insistence on keeping its native currency, the flexible zloty, while adapting to the euro. For these reasons and more, Poland was the only country in the EU – of which it's been a member since 2004 – to dodge the recession that struck Europe in the late 2000s.
Mahandru Associates has been a beneficiary of this robust economy for a while by setting its Baltic representative office in Poland and will be in pole position to assist entrepreneurs of different origin in accessing the respective investment opportunities along with the associated legal and residency matters. We assist you in obtaining a Poland residency permit from Dubai.
Requirements
NO IELTS High school graduate At least 18 years old 1-year experience minimum.
Benefits and Compensation.
Eligibility for Permit Residency
3- year old work permit
Duration of Permit Processing
3-4 months
Temporary Residence Card (TRC) / Permit
An identity card for foreigners to live / work and travel legally in the country.
Permanent residency card, permit to settle, EC Residency permit
a long term residence permit for an alien to stay legally and continuously in the country.
Naturalization
It is the process of admitting a foreigner to the citizenship status of a country by any of the legal means available in the particular state.
Polish Citizenship for Foreigners
Is a non- revocable status granted to a person recognized under the custom or law as being a productive member of the country.
ACQUIRING OF RESIDENCY BY AN ALIEN
The residence permit for a fixed period shall be granted to an alien, who:
Obtained a promise to issue the work permit or prolongation of such a promise or an employer's written declaration confirming intention to employ an alien if work permit is not required.
Carries out an economic activity in conformity with the regulations of the law in force in the Republic of Poland, which is beneficial to the national economy and in particular, contributes to the development of investments, transfer of technology, innovations or job creation;
Intends, as a family member, to accompany a migrating worker referred to in point 1 and/or 2
Poland Alien's Act 2003, capter 2 article 53, Page 37
ACQUIRING OF POLISH CITIZENSHIP BY AN ALIEN HAVING A RESIDENCY PERMIT
The following aliens shall be recognized as Polish citizens:
The alien who has resided over the period of at least 3 years within the territory of the Republic of Poland, where such an uninterrupted residence is legal under a permit to settle, a long term resident's EC residence permit, or a right of permanent residence and who has a stable and regular source of income and a legal title to inhabitable premises within the territory of the Republic of Poland;
Poland Citizenship act 2009, chapter 4 article 30
PERMANENT EU CARD: IN LINE FOR NATURALIZATION
A long-term resident's EC residence permit shall be granted to an alien residing legally and continuously on the territory of the Republic of Poland for a period of at least 5 years, who possesses:
Stable and regular source of income enough to cover the cost of maintenance of an alien and members of his/her family supported by him/her
Health insurance within the meaning of provisions on common health insurance or documents confirming that the costs of medical treatment on the territory of the Republic of Poland shall be covered by an insurer.
Poland Alien's Act 2003, Capter 5, Article 64-65, Page 44-47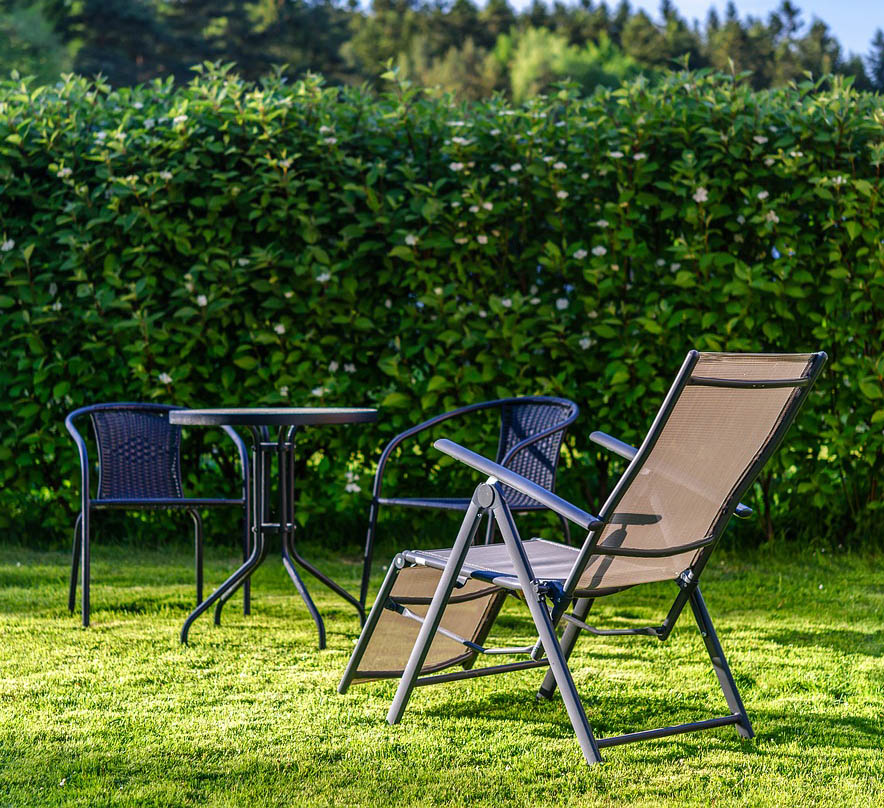 CONTINUOUS STAY
A long Stay in the Republic of Poland is regarded as continuous if any absence Period has not exceeded 6 months and total absence has not exceeded 10 months within the required stay period, unless it was caused by:
Performance of professional duties or performance of work outside the territory of the Republic of Poland on the basis of a contract concluded with an employer whose registered office is located in the territory of the Republic of Poland.
Accompanying a spouse performing his/her professional duties of this kind.
Medical treatment of the foreigner.
In the case of foreigners staying in Poland in relation to being granted protection: refugee status, complementary protection or tolerated stay, the time of continuous stay in Poland includes the time of waiting for a decision on granting protection, even if during this period the foreigner is under arrest or in a detention center.
THE REQUIRED INCOME
Income, which is to be documented when filing the application after deducting the costs of residence must be higher than the amount of income, for which financial benefits from social assistance are applicable. on the basis of the act of social assistance. A foreigner must confirm having the required income for him/herself, in the case of single person, and for all family members dependent upon him/her (if they have a family).
Wage Statistics :: Income Range:
| | |
| --- | --- |
| Minimum Wage (highest rate for the last ten years) | € 430 |
| Skilled Worker (Middle income) | € 650 – € 750 |
| Highly skilled worker (High income) | ≥ € 900 |
POLAND TEMPORARY RESIDENCE PERMIT
TRP is the temporary residence permit issued by a foreign employer to a foreigner so that he can perform work within the territory of the Republic of Poland. This permit is issued to conduct a business activity or employment. If you are looking to get a Poland residency permit in Dubai, then Mahandru Associates has you covered. The Republic of Poland is one of the largest countries in Central Europe, bordering Russia, Lithuania, Belarus, Ukraine, Slovakia, the Czech Republic and Germany. The residency program is exclusive to our company in the entire Middle East and North African region.
| | |
| --- | --- |
| Duration of Permit Processing | 8 – 10 months |
| Requirements | NO IELTS High school graduate |
| Age | At least 18 years old |
| Experience  | 1-year work experience. |
| Benefits and Compensation   | Eligibility for Permanent Residency and Citizenship |
| Other Advantages | Freedom to travel and stay in any other Schengen states. |
WAYS TO GET POLAND RESIDENCY PERMIT
Legal employment age of 18 and above.
Any nationality that has all legal identity documents from the country of origin or residence.
Having own source of income through employment or small business.
Capable of basic level of communication in English.
Previous experience in owning or running a business is an advantage; but not a requirement.
Willing and Capable to travel to Poland for application submission and Residency Collection.
Clean criminal record in the country of origin / residence.
Poland is part of EU and Schengen zone, a 2 or 3-year residence permit opens many doors for serious people with some skills, language advantage and business ideas.
Poland is a powerhouse economy of Eastern Europe. Polish companies are competitive and the Government supports the businesses by allowing foreigners to come and take up jobs which cannot be filled by Polish citizens.
It is good for families – It is possible to bring along family members. Including your family in your Poland Residence Permit Application can add additional costs and may need proper planning from the beginning.
Free Schooling for children in good Public Schools.
Many good Private Schools are available.
Free State Sponsored Medical services.
Free Polish language courses.
Low cost of rent and overall living.
It has its flexibility – With an understanding between you and your sponsor company and based on your role in the company, it may be possible to travel between Poland and other Schengen states and internationally frequently.
You could be working in Poland or be more enterprising and open a small business of your own in Poland. While the work permit restricts you from working for any other employer than the one who sponsored you (same as in UAE), you can always start a small business on the side by becoming a shareholder and may even have other partners in the business.
You can find a job in any other Schengen country and switch your residency to that country without leaving Europe.
There is even a possibility to become a business partner in businesses located in other Schengen countries. So, someone with a business idea and some financial backup can really use this opportunity to grow and convert this option into a long-term settlement solution in the EU.
The most affordable residence program to date in getting a legal residency in a European country having no requirements for an active investment which grants the client the legal access to work, invest and prospect the entire Schengen states.
No stringent requirements to stay uninterrupted in Poland for whole application period.
The family plan is customized to curtain the needs of the middle-east community by providing the option of having no obligation to physically stay in that particular state to acquire and maintain the residency. This is allowing our program participants to maintain whatever setup they have here as an employment or a private business while maintaining and maturing an alternative European residency to avail the opportunity of citizenship and a second passport in the particular country.
Having all the social benefits after obtaining the residency which will include a comprehensive Medical Insurance for the applicant and his family, Education fund, Retirement fund, Disability fund, Unemployment fund and alike
The opportunity to sponsor immediate family members to obtain the residency and subsequently the citizenship of that particular country without going through a separate procedure which grants the applicant's children a new set of opportunities and opens multiple doors when they get to set up their own lives.
A regulated legal procedure with a fast processing time of up to 9 months. A flexible timing schedule along with a constant installment payment options makes the program manageable and trustworthy.
Due to the unusually low average income range, the tax liabilities in any form are one of the lowest in Europe which allows the participant to maintain the residency by easily managing the taxes while benefiting from the social security package.